Top Recurring Travel Scams and How to Combat Them?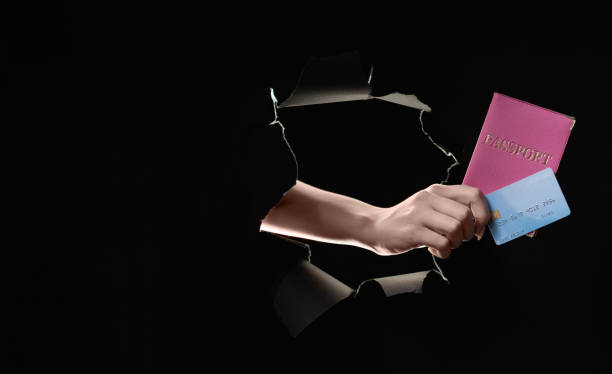 The travel industry is getting the limelight day by day, but the dark side is that it has also gained the attention of scammers. The number of tourists is increasing as the digital system has created convenience in booking online tickets. Hackers find it easy to scam tourists because people prefer digital transactions in this era, so scammers decode the algorithm of the user's account. In 2022, 1011 phishing scams were recorded in Australia related to digital scams. Document verification can mitigate travel scams and provide smooth services to users.
What are Online Travel Scams?
Tourists face credit card issues, fake agencies, and currency note scams; Know Your Customer (KYC) authentication can be used to mitigate all financial scams. Companies integrate these solutions to preserve the credentials of their clients and give them smooth services. Travel companies onboard their users through KYC authentication, allowing only verified clients to affiliate. Compliance with biometrics is mandatory not only for the financial institutes but also for the travel companies. As travelers face different scams, organizations must integrate document verification to protect clients from fraud. It helps to make the traveling process easier and safer. Moreover, clients can rely on it.
Top Recurring Travel Frauds
The following are the most common online travel scams that people may face:
Currency Exchange Fraud
While traveling to other countries, tourists require the currency of that area; for this purpose, they contact the money exchanger. Currency exchange scams are prevalent because tourists are not aware of the color and feel of the other notes; therefore, they get easily scammed. In some cases, they are given less in return for their currency; this is the biggest nightmare, as surviving without money is impossible in a foreign country. Buying currency from an authorized money exchanger is always recommended to avoid travel scams.
Taxi Scams
In foreign countries, tourists must know the routes and travel rates; some drivers are very sharp and charge high fares to foreigners. Some motorists even install altered meters showing more fare; the travelers have to pay a high rate for the route. To mitigate such scams, visitors must be aware of their destination's location; for this purpose, they can use Google Maps.
Flight Scams
Flight scams are the most common fraud; travelers book online flights and pay them money through mobile banking. In these scams, that particular travel company does not exist physically; they are just an online organization to scam people. They hack the bank account details of travelers and then use them for their illegal practices. To avoid such fraud, always book tickets from authorized travel agencies to avoid any kind of inconvenience.
Hotel Scams
Such frauds are the second most common scams as now people mostly book online hotels. Some online pages present that they are recognized resort agencies and show fake client reviews. Tourists think that they are authentic hotels and confirm their booking. But when they visit the hotel, they know that such resorts do not exist, so they lose their payment.
Credit Card Scams
When visitors perform online transactions, hackers note their bank details and then steal the user's credentials. To combat travel scams, visitors must keep updated knowledge about the travel companies and only get the services from authorized agencies. They have to perform proper research before traveling to any location, and they can read online blogs or social media pages that can provide better information.
Fake Travel Guide Scam
Some people hire travel guides for traveling to unknown locations so that they can guide them about that particular area. Some tour guides take heavy advance payments from the tourists, and in return, they give them poor services. They commit to visiting many locations but show them just limited places. They even take the visitors to the hotel, where they have taken commissions from the restaurant owners and force the tourists to buy products from the shops they recommend. To eliminate such scams, visitors need to trust the company that integrates KYC solutions.
Conclusion
Safety is always the priority of travelers across the globe, and it is essential to integrate KYC authentication to mitigate all fraudulent activities. Tourists must be aware of all the changing trends of travel companies to minimize their probability of getting scammed. Companies should provide maximum security to their customers and preserve their credentials, and users prefer a company that keeps their information safe. The satisfied clients recommend the organization to their friends and family; in this way, companies can increase their retention rate. The brand image of the travel industry is affected by travel scams, and the integration of document verification can improve this.