The top 5 luxury influencers 2022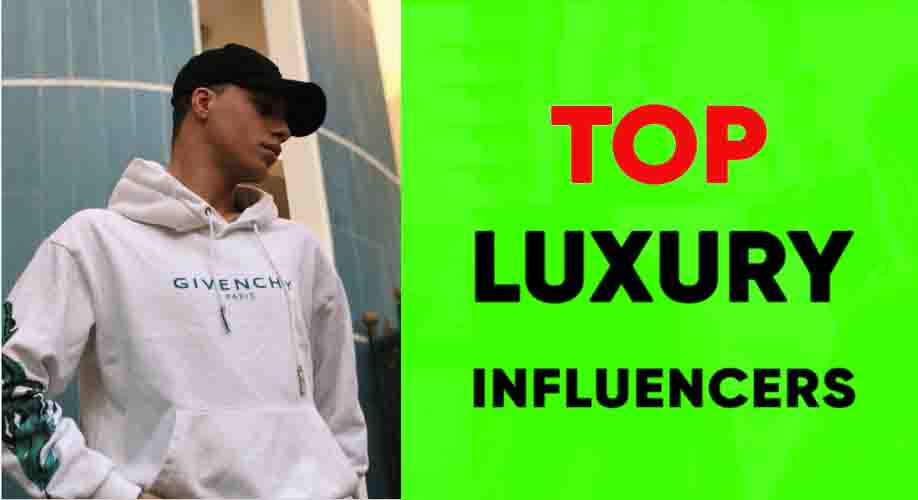 Instagram celebrities aren't simply actors and musicians. Some celebrities are born online: they are known as digital influencers. They are currently well-known in a variety of industries, including luxury.
Influencers are increasingly in great demand with active communities and strong engagement rates as ambassadors to promote or present luxury firms' products. Brands are chasing these new luxury stars who are "like us" and make luxury feel more approachable.
This list will give you an overview of some of the best luxury influencers for your brand's digital efforts!
iamrenanpacheco
The most exquisite flavor
Renan's Instagram embodies the high and opulent lifestyle that luxury entails. It's all about refinement, inventiveness, and travel. The French influencer began his career as a model and appeared in advertisements for Zadig & Voltaire, L'Oréal, Jean-Paul Gaultier, and various films. His Instagram is a collage of the luxe on beaches, art, future autos, and so on. To engage his followers, the Instagrammer makes it a point always to complement the photographs he publishes with intelligent remarks and amusing quips.
Subashi, Deivis
The most amusing
Deivis Subashi is a luxury and fashion influencer with a sense of sarcasm. This Italian-based influencer is serious about high-end clothes, and he is very serious about his collaborations, in fact you can see that he only collaborates with luxury brands.
Though he began on Instagram, he is starting to bring his content to Tik Tok.
TikTok truly will shine with its honesty and engaging demeanor. His work varies from luxury unboxings highlighting items from prominent brands such as Louis Vuitton and Versace, shopping vlogs, and aesthetic pictures of the luxury lifestyle, immersing us in Deivis Subashi's world.
Liana Amelia
The most devoted fashionista
Amelia Liana, a style and beauty influencer from London, discusses her passion for premium items with us. Amelia brings us along on her shopping sprees, wardrobe tours (and stunning shoe rack), and luxurious excursions, wearing designer shoes, gold jewelry, premium beauty products, and high fashion handbags. Amelia is also a beauty editor and the owner of her own jewelry company.
Lorna Luxe's
The most luxurious
This British fashionista is obsessed with the high life. Lorna's account is one of elegance and trendy 'luxury' everywhere she goes, whether straight off the high st with her hands loaded with shopping bags or with her Dior pocketbook in the streets of Paris or Venice. You can also buy her Instagram or join her email for more fashion-forward young professionals' inspiration on her blog.
and thousand words
The most travel style
Indulge yourself when traveling. Merel van Poorten is yet another luxury influencer who focuses on exotic vacation spots, as well as cuisine and shopping. Her Instagram account combines her two passions: travel and fashion, which she studied at the Amsterdam Fashion Institute. Merel is a proponent of healthy living when it comes to eating. So she adds some fruity breakfast bowls to the mix now and then!